Introduction
In this case study, we have Purvi Munot, Co-founder of Sav, a goal-based savings platform for the UAE. She shares the issues faced by her team during the stealth period of Sav's product development journey. In this case study, we cover the challenges faced when startups deal with external agencies with a lean team.
Find the entire case study here.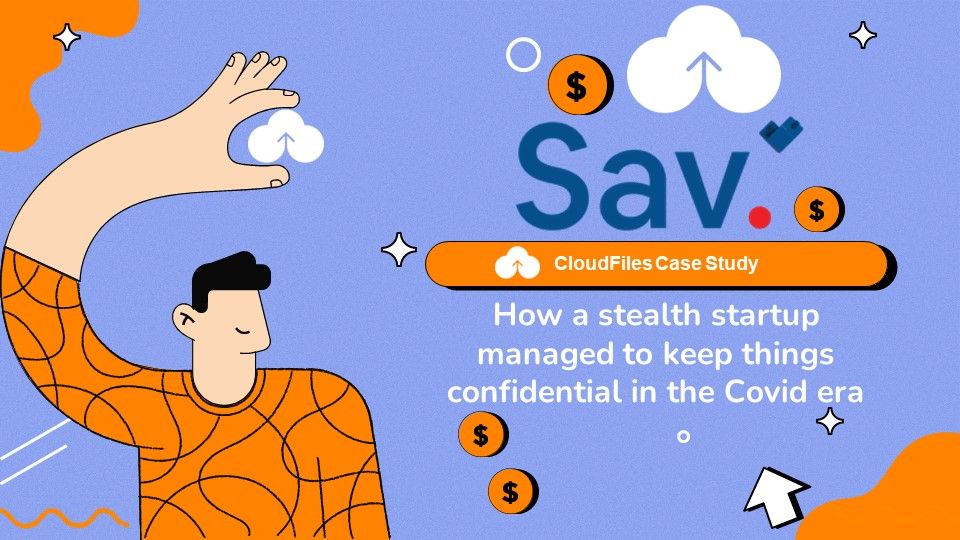 Purvi has had a long stint in the banking industry. Yet, while starting Sav, she had to start afresh and had to interact with various banking agencies, consultants, advisors, investors, and vendors. This wouldn't have been a great challenge in normal times for Sav, however, Covid-19 created new challenges for the team.
Check out these snippets from our interview with Purvi.
Challenges faced
1.Intellectual Idea Protection
Armed with a small yet experienced team, Sav had decided to outsource some product production activities to outside parties. This was during the peak Covid-19 period. Purvi talks about her experiences from evading to sharing files to confidently sharing files using CloudFiles.
2.Consolidating inputs from advisors
Team Sav relied on CloudFiles to share pitch decks with advisors. This allowed them to get valuable insights into which slides are being ignored and which slides attract the most attention. This helped them create the best version of their pitch decks.
Purvi, further adds a few anecdotes regarding incidences while sharing files. If you are a startup founder, or anyone dealing with confidential files. This case study will help you understand the challenges faced and how to overcome those adversities.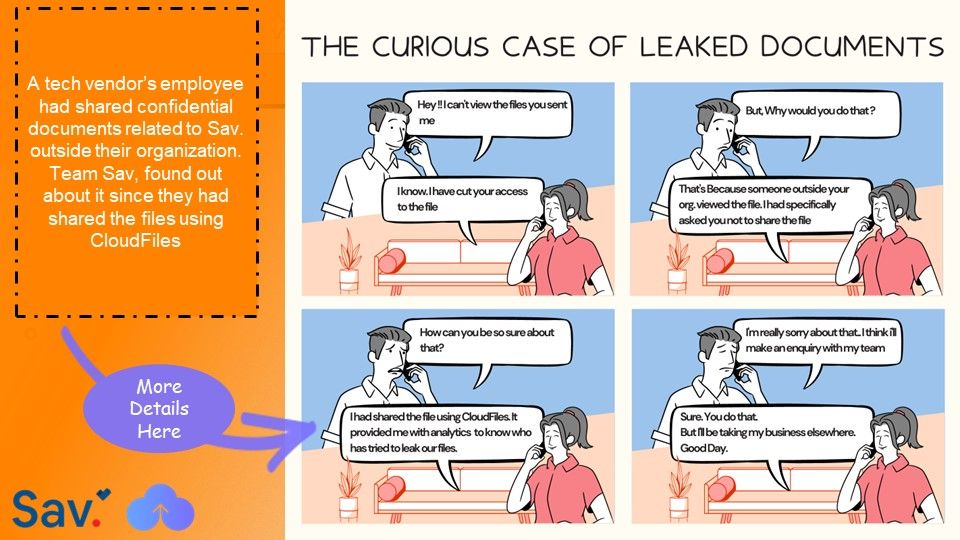 CloudFiles Offer
CloudFiles provides free licenses to startups, check out this link to get enrolled. https://www.cloudfiles.io/startups