Sales is one of the most demanding jobs that keep you on your toes round the clock, making you hustle in every aspect of the process from creating your pitch to ultimately selling your product or service.
Needless to say, people involved in sales could use every little tool to make their journey smoother and efficient so that their efforts don't go in vain. Adopting scientific methods as ways of measurement can pave the way to success, to begin with.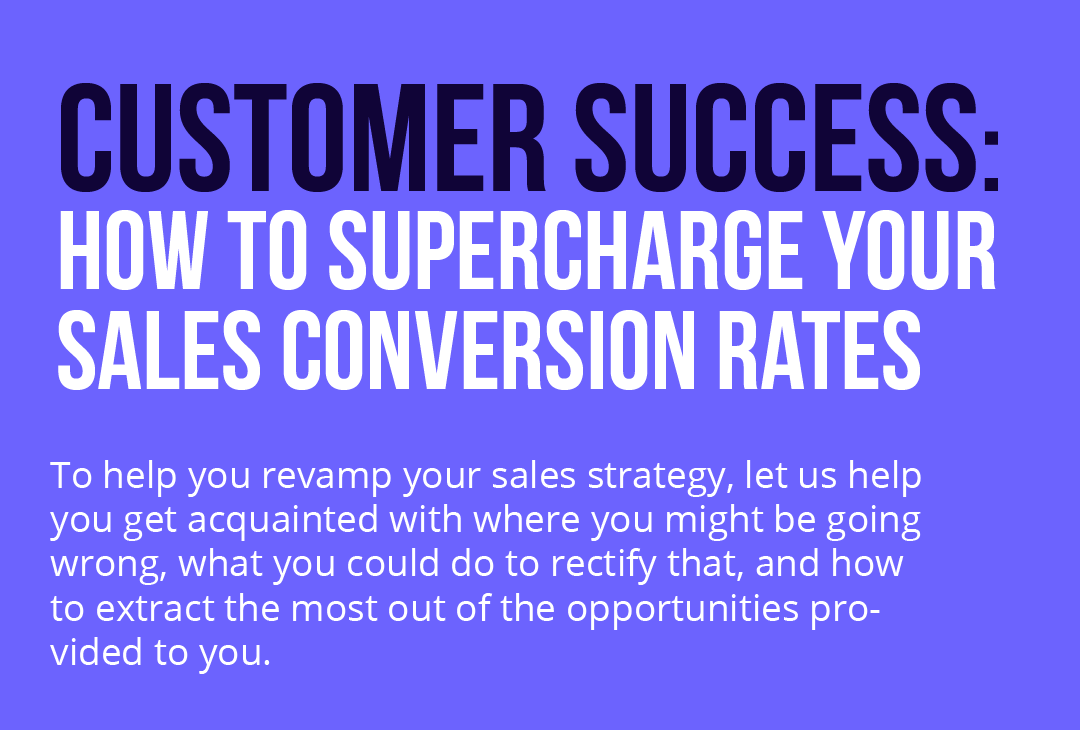 In our attempt to help you get familiarized with the various concepts of how to revamp your sales strategy, let us help you get acquainted with where you are potentially going wrong, what you could do to rectify that, and how to extract the most out of the opportunities provided to you.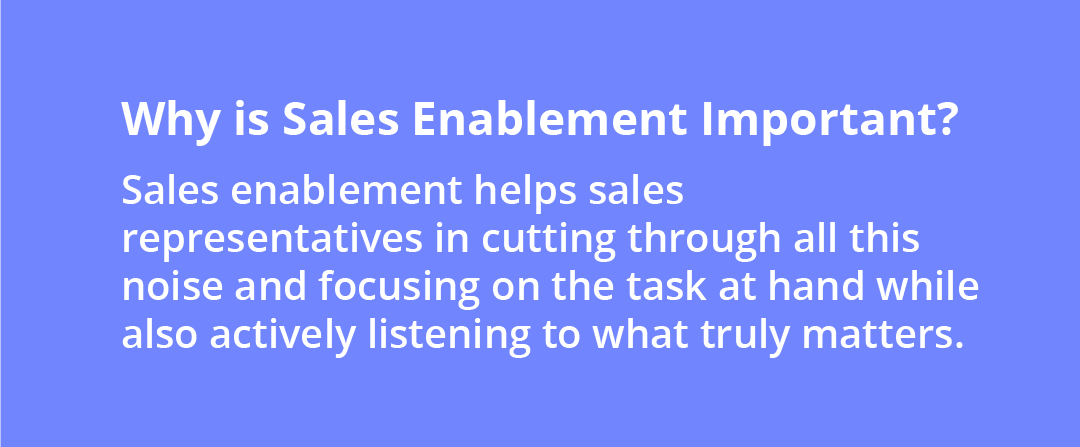 Adopting KPIs of Sales
KPIs stands for Key Performance Indicators, and refer to the metrics that can help your business track the effectiveness of your sales and marketing efforts. They are the tools that help in providing you with quantifiable measurements of your strategies.
These would help you in assessing what strategy to adopt, what to retain, and what to discard to boost your sales performance furthermore. Modern sales managers around the world are always on the lookout for effective KPIs that would help the business reach where it wants to reach.
The best aspect about KPIs is that they can be customized to suit your needs. Since many of the KPIs of sales can have overlapping qualities, it is up to you to figure out which one to adopt. Your business model, location, and what stage of development your business is currently in will dictate the choice of the KPI. So, let us take a look at some of the effective KPIs of sales available to you.
Cost-per-Acquisition (CPA)
Cost-per-acquisition helps you assess how much it is costing you each step while convincing a potential customer to make the purchase. Here, not only the cost of the product or service is included, but also other variable costs of marketing and research are added.
Opportunity-to-Win Ratio
The opportunity-to-win ratio helps in providing you with the value that calculates the success rate of converting leads to close the deal. This can give nuanced specifications of the strengths and weaknesses of your sales team. For instance, it will help in determining who among your team is great at creating opportunities, who is great at building initial contact, and who is great at closing sales, among others.
Sales Qualified Leads (SQLs)
SQLs aid you in figuring out the effectiveness of your sales pipeline and lead generation methods. With this by your side, you will get a count of the number of prospective customers who convert as sales opportunities. It is a great metric to assess whether the resources used by your sales team are yielding positive results or not.
Time Involved in Closing a Deal
Obviously, you would want those salespeople by your side who take minimal time to close a deal, giving them the chance to close as many deals as possible in a short span of time. However, this is not always directly proportionate. For instance, if a sales rep is taking a long time to finalize a deal that is of high value, then he is in no way less, if not more, valuable than a sales rep who closes a deal of lower value in less time.
Sales per Rep
Evident by its name, this KPI helps you in assessing how many sales have been made by each sales representative. Not only will you be able to create a sales baseline based on this metric, but you will also be able to assign personal goals to each sales rep, which will give more areas for improvement for them.
It is no surprise that 53% of the customer loyalty, which is more than half, is dictated not by what you are selling, but instead by how you are selling. So, you can understand how productive your sales approach has to be.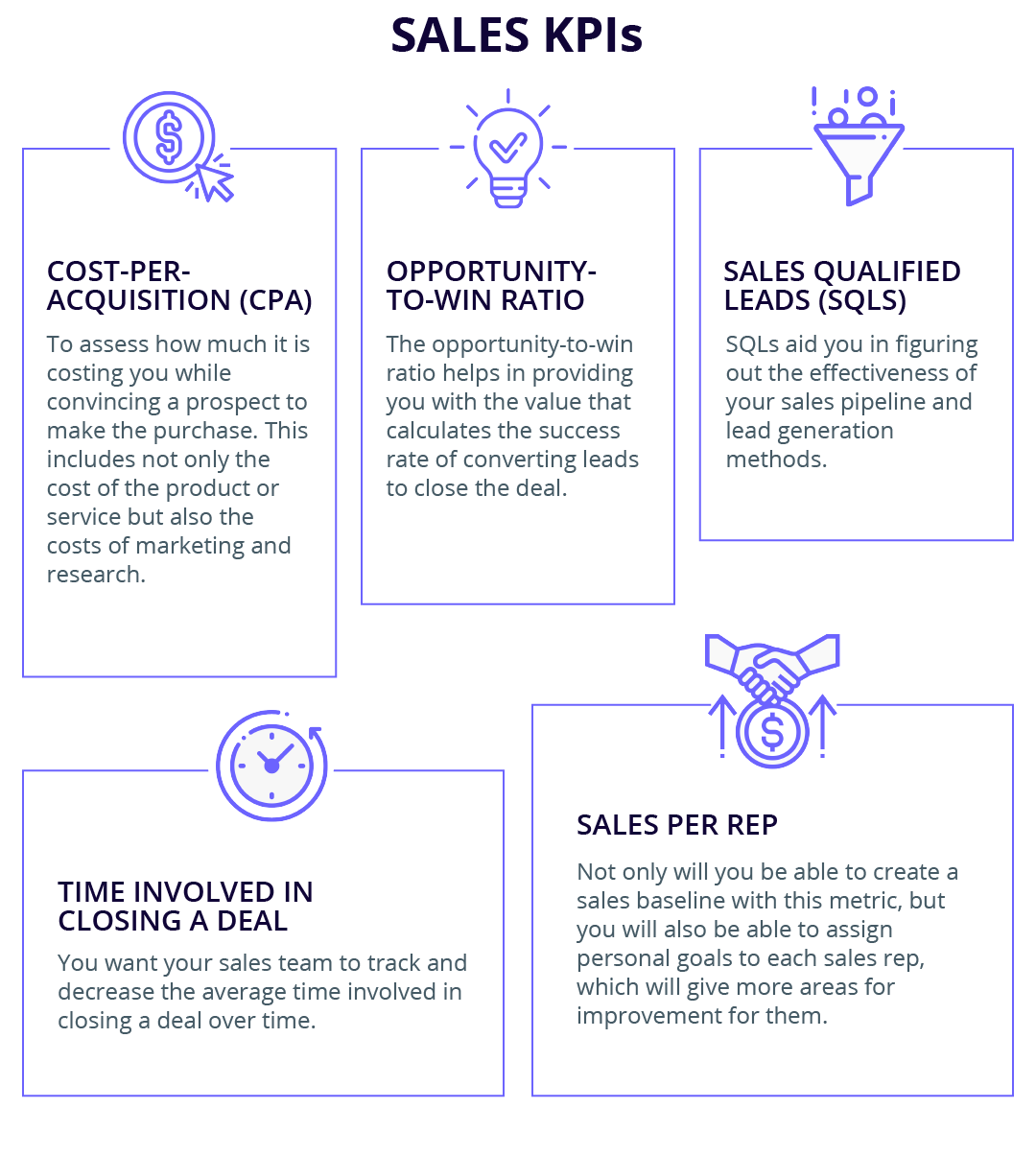 Identifying the Causes of Failure for not getting a Sale
As a sales manager, you can't inspire your sales representatives to improve if you yourself can't figure out the reasons why your sales are not landing. Usually, in more cases than none, failure to not make sales boils down to one or a combination of the following reasons.
Unable to understand the needs and requirements of your customers.
Not highlighting the USP (Unique Value Proposition) of your product or service.
Not aligning sales and marketing team's ideas.
Unfavorable working conditions for the sales team.
Not learning from your competitors.
Taking customer loyalty for granted.
Not training sales team to be science and technology savvy.
Poor time management.
Not focusing on bringing organic web traffic to support your sales.
Being inconsistent with your sales approach.
Trying to scale the business sooner than needed.
So, focus on prioritizing which area you need to work on first and proceed accordingly. Trying to work every angle simultaneously will only set you up for more failure.
Speaking of failure, this brings us to one of the biggest hurdles that stagnate the entire sales process - proposal blindness.
Proposal Blindness
Proposal blindness refers to a sales disorder where the sales rep has no idea why their sales proposal didn't yield the result they were hoping for. It creates a blind spot where you, as a salesperson remain in dark and wait in endless anticipation for your sales to go through, only to get vague answers from your client, which ultimately ends with a no from them.
When you, as a salesperson share a sales proposal with a client and do not hear back from them in a few days, that is when proposal blindness first starts to kick in.
You have no idea who the decision-makers are, which confuses you as to who else you need to mail the proposal to. You have no clue what they liked or disliked about your proposal, which stops any room for improvement. And before you realize it, the deal is lost.
A Case Study with Neighbourhood's Travis White
Travis White, the founder and head of growth of Neighbourhood, Australia, which is one of Asia-Pacific's leading HubSpot agencies, found himself in a similar spot where all his sales proposals were ceasing to work leading to a stagnant period.
With the intent to bring about a human touch that is usually lacking in marketing communication, White founded Neighbourhood which works to build meaningful communication between brands and their customers. Neighbourhood focuses on three major aspects for a brand - finding customers, selling to those customers, and keeping (retaining) those customers.
When White found himself in a predicament as to why his sales proposals were not landing, he took a scientific approach to diagnose the proposal blindness he was facing. Consequently, this problem was narrowed down to be born out of three major factors.
Disabling Downloads
When you can't disable the downloads of your shared proposal, you end up losing ownership and visibility of your files.
Limited Analytics
Without analytics that would serve as a metric for you to assess who has had access to what files in your proposal and for how long from which device, you can't decipher how your proposal was perceived by those who had access to it.
Lack of Automation
What good is having a bunch of leads when you can't differentiate between those who are interested in your proposal and those who are not? As such, your attention and resources might be wasted on a completely wrong set of audience.
In White's attempt to solve proposal blindness, he came across CloudFiles, which brings us to our next section.
How CloudFiles can aid Your Sales Process?
CloudFiles, one of the most sought-after file-sharing apps, doesn't require you to shift your sales process dramatically, and that is exactly what White did. Let us help you understand that by giving you a perspective on how White benefitted from it.
With his research process remaining the same, he made slight changes in his sharing and analyzing approach. Instead of putting his files on his regular document tool, he uploaded them into the CloudFiles widget and instead of checking analytics from the documents tool, he started checking it from CloudFiles.
And within no time, he was able to get more insights into what clicks the interest of his client. Also, the fact that CloudFiles is an integration-first app, you don't have to shift from your existing platforms to get its benefit.
White took his experiment one step further by using the automation features of this app. Since the automation features can be customized, White set up a condition where an email would be sent to those who viewed his proposal twice. This allowed him to nurture relationships with interested parties and he could focus better on them.
With the help of CloudFiles, Neighbourhood was able to witness a 20% uptick in its conversion rate by eliminating proposal blindness.
Final Thoughts
A B2B sales process can be complex and tedious. You are bound to face challenges in your attempt to convert prospects by sharing proposals. So, it only makes sense to increase its effectiveness by adopting a scientific approach to produce better results.
Prevalent issues like proposal blindness can be curbed by file-sharing apps like CloudFiles. Not only you will be able to gauge the interest level of your clients, but you will also be in a better position to cultivate relationships with them through its automation process.
And the best part is that you don't have to go through significant changes in your sales approach. So, make your efforts count and incorporate CloudFiles in your workflow and see the rise in your sales conversion rates.