Before diving into the success of their brand, B2B marketers shed blood and sweat for the one aspect that everyone dreads – lead generation. The success or failure of your campaign depends on this stage. If you equate your marketing strategy to a funnel, then lead generation would be its base.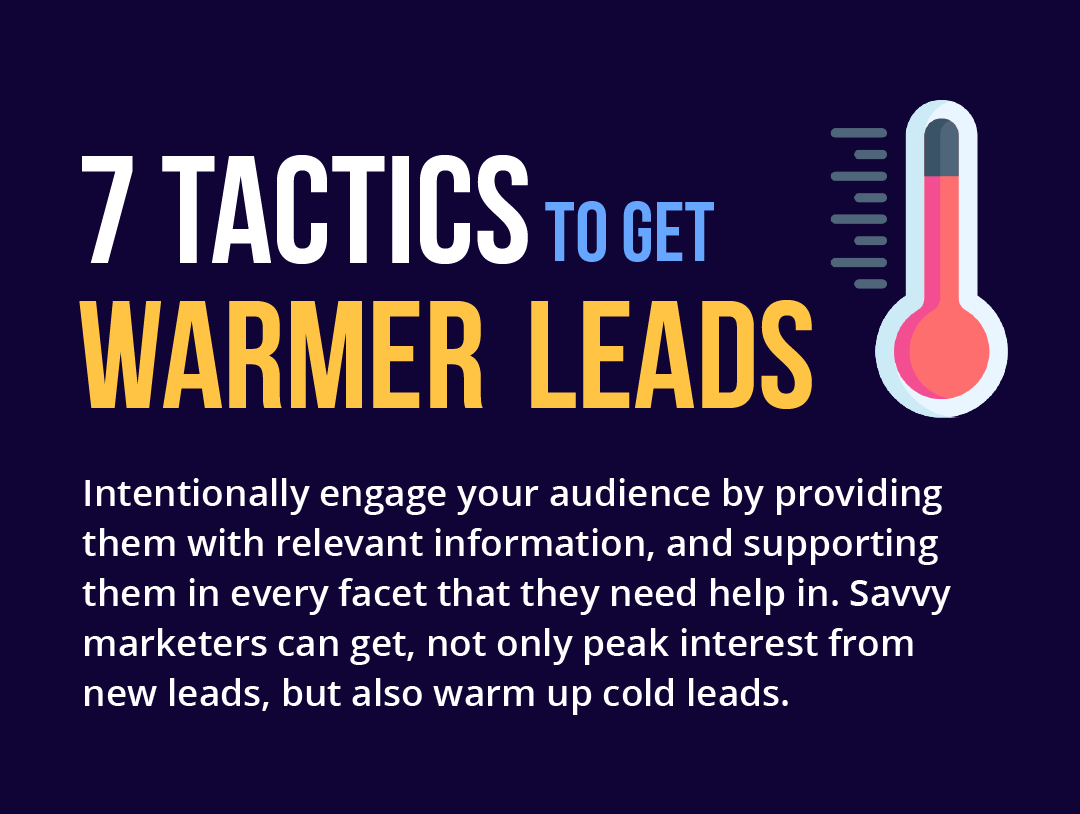 As part of your lead generation methodology, your focus should be to intentionally engage your audience by providing them with relevant information, and supporting them in every facet that they need help in. Savvy marketers can get not only peak interest from new leads but also help warm up cold leads.
With effective stage-by-stage implementation of a productive marketing strategy, you will always stay a step ahead of your contemporaries. And to help you out with the same, you need tactics that will help shape up your marketing strategy. Here's presenting some handy tips that will get things rolling for you.
Optimize Profiles
In your attempt to generate warm leads, you need to ensure that you have systematically organized your actions before you even begin getting leads organically. A major aspect of this involves providing your prospects with all the necessary information they need to contact you.
Not only do you need to mention your contact details but you also should punch in all of your social media profiles to maximize your reach. Encourage your leads to sign up for any newsletter if you have one. Create call-to-action buttons so that those who might be interested in your brand after learning about you can further continue their relationship with you.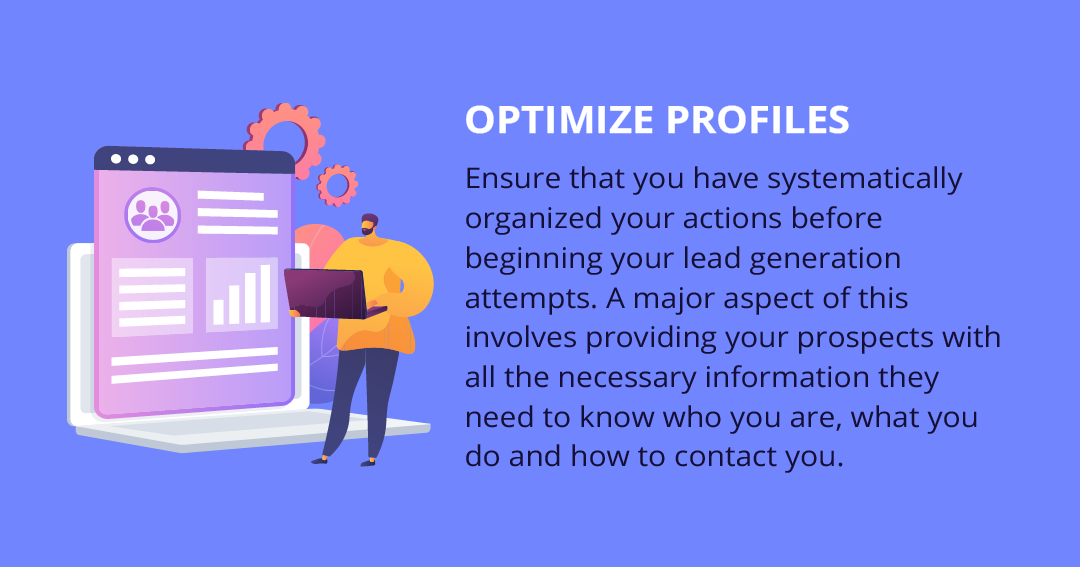 Use trending hashtags and work on your Search Engine Optimization (SEO) so that those who don't even know about you will come across you when they search for related topics online. Give yourself the best odds of connecting with warm leads even before you interact with them.
Emphasize Multiple Touchpoints
From the time a prospect first gets introduced to a new product or service to the time they turn into a customer, you have to engage with a prospect through multiple marketing touchpoints. Creating content that helps answer the most common concerns and questions of the customers should always be part of your lead nurturing strategy.
As such, try to cash in from multiple touchpoints to accelerate the process of turning prospects into customers. Along with using email tactics, use a variety of content forms such as blog posts, interactive calculators, whitepapers, social media, etc.
Remember, the more diverse your methods of reaching out to your prospects are, the higher would be your brand awareness.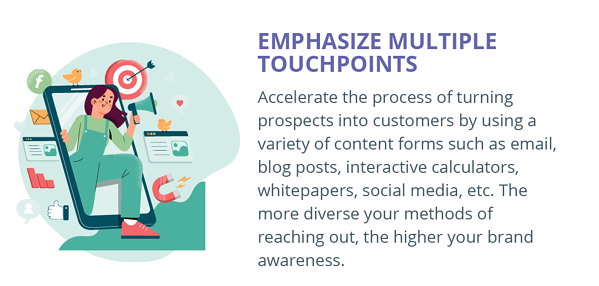 Score Your Leads
Lead scoring is a scientific methodology to rank your prospects based on what value they bring to your company. This assessment can play a pivotal role in prioritizing your leads and acting accordingly.
Many marketing automation platforms execute lead scoring through various parameters that range from conversion rate to web browsing behaviors to more recently, social media engagements. Based on that, it assigns a numeric value to each action that puts the prospect in their place in the lead ranking list.
The systematic mechanism of lead scoring allows you to figure out whom you need to nurture furthermore and who should be immediately followed up directly by a sales rep.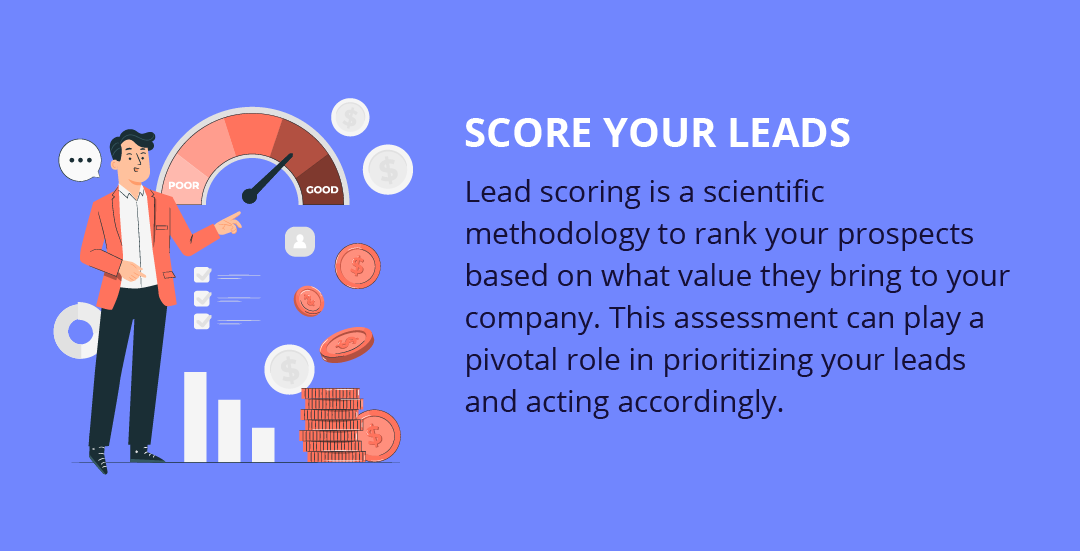 Don't Hesitate to Follow-up
Probably one of the most obvious actions that every marketer has in their mind, but unfortunately since it is so obvious, it is also one of the most neglected steps. In most cases, marketing managers while in their process of prioritizing other prominent actions put the act of 'follow up' in the backbench leading to innumerable missed opportunities in both the near and long run.
We want you to adopt the new-edge automated lead nurturing techniques, but we are certainly not asking you to drop the traditional follow up routines. Timely follow up phone calls and emails still stand as a lucrative way to turn leads into customers.
This is because the chances of sales conversion remain the highest when the lead is immediately contacted after their web conversion. Regular follow up will bring you more positive results than any amount of cold calling.
When you are regularly staying in touch with your prospects, not only are you aware of their browsing behavior, but you also know how to exactly customize your approach to individual prospects, which brings us to our next point.
Personalize
We all know the potential of email marketing in grabbing the attention of warm leads. But why not tap into its potential even more by making your emails personalized to truly speak to your leads that make them feel seen and heard?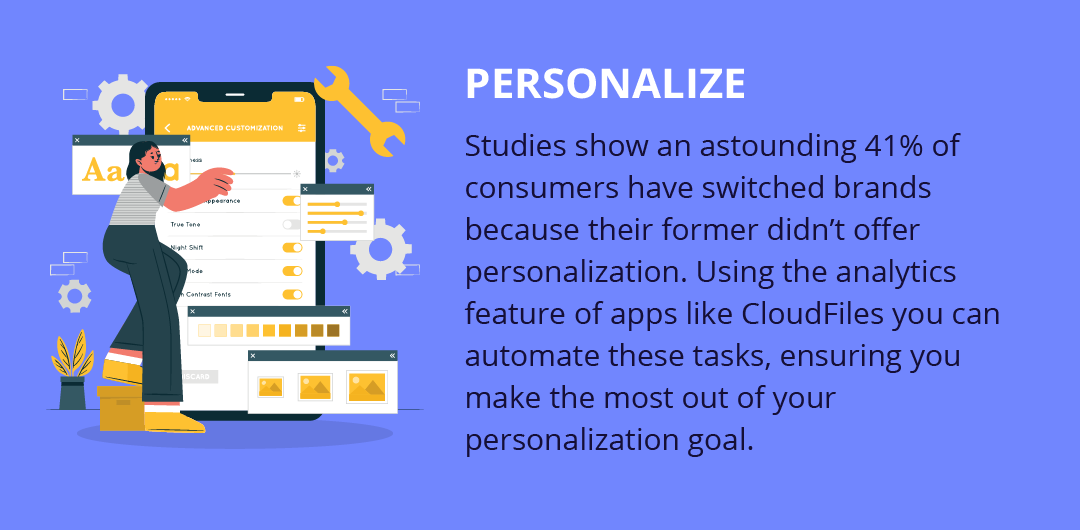 Personalization is effective because it helps in reaching the right person with the right marketing message at the right time. As audiences are getting smarter, they are becoming more aware of the options available to them. Studies have shown that an astounding 41% of consumers have changed their businesses from one to another because their former business didn't offer personalization.
It is also recommended to mix up the ways you personalize your emails to get warm leads. It can be through sending triggered emails when a prospect clicks on a particular link on your website or downloads a particular content. It can even be when they visit a particular section of your website or spend a considerable predefined amount of time on your website.
Using the analytics feature of file sharing apps like CloudFiles will automate these tasks for you, thereby ensuring you make the most out of your personalization goal.
Keep it Friendly
In the pursuit of securing warm leads, you need to make them feel valued, to make them feel that the relationship between them and your brand transcends more than just transactional value. This is very much akin to customization but with a more endearing aspect attached to it.
Find other common areas of interest that you might share with your prospect and use that to strengthen the bond between them and your brand. Get data on their birthday and anniversaries and wish them to make them feel a part of the brand. Provide incentives like special offers that can be redeemed on these special days.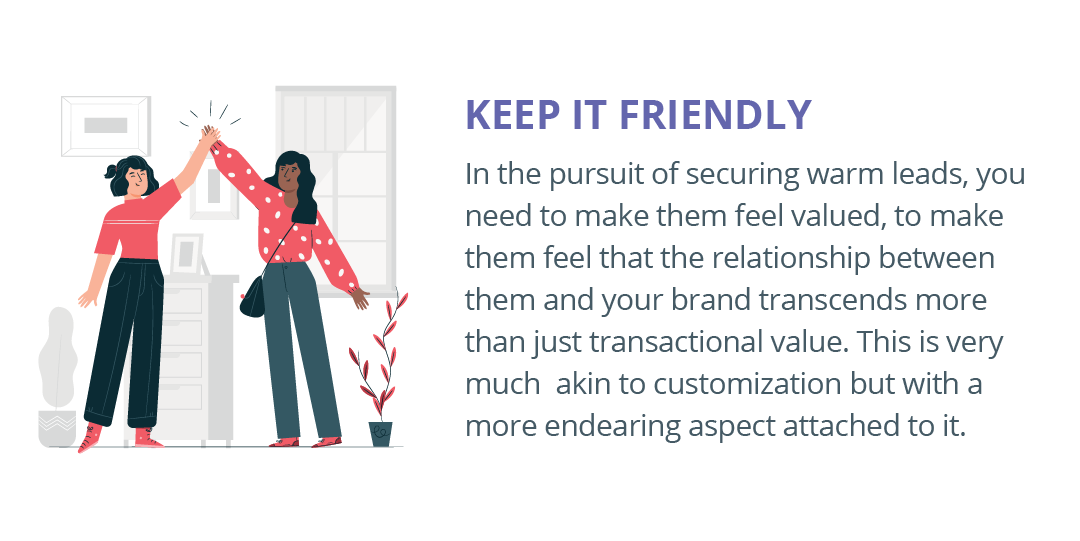 Keep the connection alive by offering them complimentary consultations, ebooks, free trials, and exclusive discounts, among others. This will keep your warm leads from turning cold and you will be able to cultivate a positive long-lasting relationship with them.
Put Out Enriching Content
The value of content marketing is never lost for B2B companies. Once you have studied the needs and requirements of your leads, bring them to your corner by generating high-quality content that is relevant to them.
From blogs to webinars, from infographics to e-books, from how-to-videos to whitepapers, the options are endless in content creation. Relentlessly pursue them and your leads will look into you.
A well-formulated marketing content not only creates brand awareness but also keeps your leads engaged, thereby ensuring they stay warm. Furthermore, this adds to building a better line of transparency and communication between you two.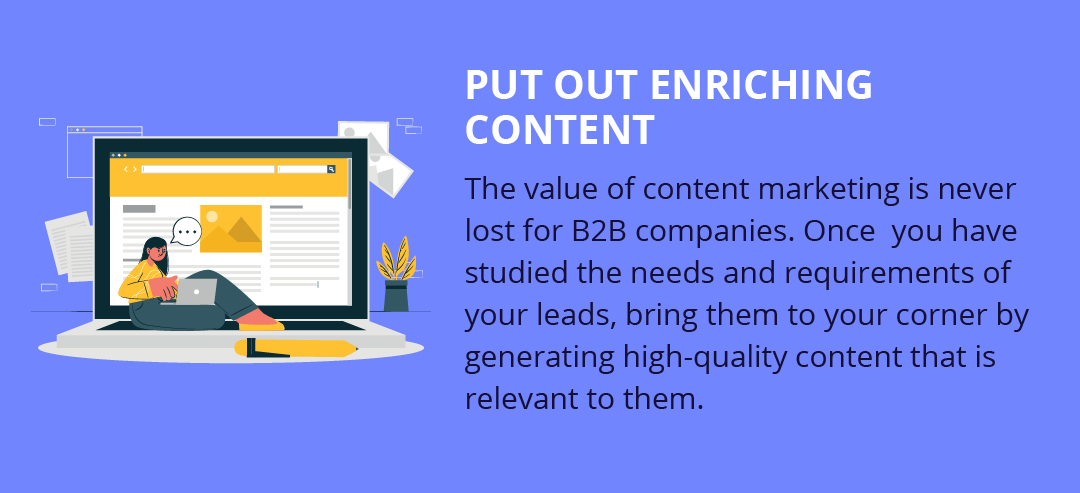 Final Thoughts
Focusing on warm leads is directly proportional towards increasing sales and ensuring better customer relationships. Keeping in touch with warm leads can be an excruciating process but it becomes smooth when you tactfully incorporate the aforementioned tips into your marketing strategy.
With these tips, you can help navigate your leads in the right direction which, in turn, would keep them from turning cold. So, align them with the line of actions that you have planned in your marketing methodology and see the change yourself.